THE LIFE DRAWING SHOW
Exhibition: 12 – 22 July 2012 at No Vacancy Gallery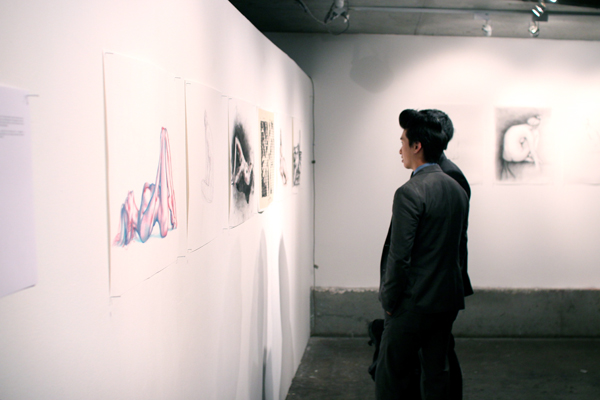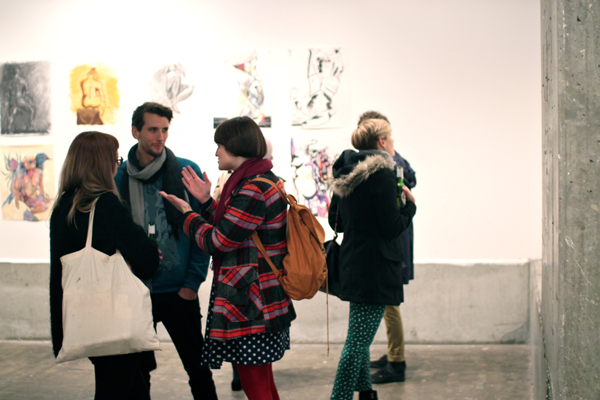 We all have one, yet the body remains a thing of fascination. The glimpses we get in glossy advertisements disinteresting and unreal, the more interesting forms we see in pool change rooms – gone in a flash, tucked into costumes, wrapped in towels.
The challenges of the body to an artist are many; shadows, proportion, perspective, the subtleties of muscle, bone and sinew that distort the skin. Interpretations abound, and few artists have ignored the human form, many using it as the basis from which their style is built.
This Life Drawing class has drawn people to No Vacancy Gallery at night for almost four years to explore the body, using the fluidity of their own to recreate another. In the resurgence of people's need to use their hands this popular activity has been reinvented as an outlet for people to relax and socialise while engaging in earnest with their artistic tendencies.
Whether hobbyist, amateur, enthusiast or artiste The Life Drawing Show celebrates participants' work in open exhibition. Though uniform in size, the range in results proves the group's collective nature and shared subject is only the start. Exposed to the imagination, the ephemeral studies practised in class extend and evolve from then on.
Exhibiting Artists:
Edward Peter Chin
Viet-My Bui
Bradley O'Connor
Sebastian Berto
Nicola Gell
Bronwen Jennings
Ava MacMaster
Pouya Aflatoun
Delia May Matthews
Zahra Zainal
Jill Anderson
Ian Hutchinson
Suzie Lake
Amanda Lake
Alex Speechley
Broderick Keith McGarvey
Eevien Tan
Steve Budd
Callum Jackson
Emily Tran
Angela East
Jacqueline Nguyen
Isobel Knowles
Lukas Penney
Lenis Castro
Jennifer McIntosh
Emma Coast
Truccie Mai-Ho
Liz Verde
Badra Aji
Renee Graham
Gabriel Bertogg
Joe Paice
Luke King
Stanley Gilbert Foster
Tyler James Arnold
Ross Threlfall
Michael Lau
Ben Ommundson
Nicholas Ryrie